Wednesdays: Feast & Sip
Feast & Sip is an unforgettable culinary experience that combines dishes from one of our restaurants along with a cocktail pairing. Every Wednesday, the spotlight will be on a different food vendor, giving guests the opportunity to experience a unique night of professionally-paired food (feast) and drinks (sips).
Welcome to the first edition of Feast & Sip:
Enjoy delicious bites of Cicchetti, a Venetian tapas restaurant by Chefs Bernardo Paladini & Maurizio Eremita, with perfectly paired Aperol Spritz cocktails.
Discover the exquisite flavors and textures of Venetian cuisine while sipping on one of Italy's most iconic cocktails. Our presenting sponsor Aperol, will add a refreshing and delightful touch to your evening, transporting you to the sun-soaked shores of Italy.
Come join us for a fun-filled evening of Venetian bites, refreshing cocktails, brand activations, live music, and more!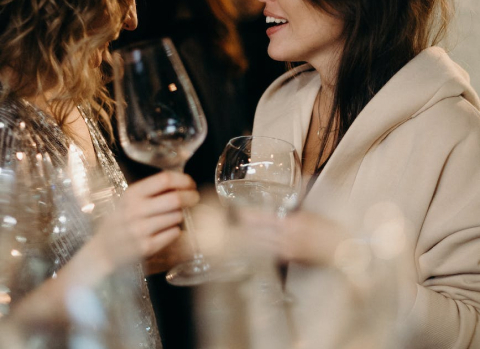 Event reservation.
Julia & Henry's is the perfect space to organize
group dinners or private events.