FRANK
By:
SERGIO FERNANDEZ, MAURIZIO MANCINI & NICOLAS DE ZUBIRIA
STREET FOOD
Urban street food specializing in gourmet hot dogs made with the highest quality ingredients on the market. Some signature hot dog combinations include the Foie Gras, Truffle, and the Pepperoni Pizza amongst others. Made to be highly customizable, choose between a variety of buns, sausages, sauces, cheese and a mix of add ons. To complete the meal, order a milkshake or a bag of chips from the collection of import chips! Last but not least, venture out and try Frank's famous spin on corn dishes that are bringing a brand-new experience to the Miami market!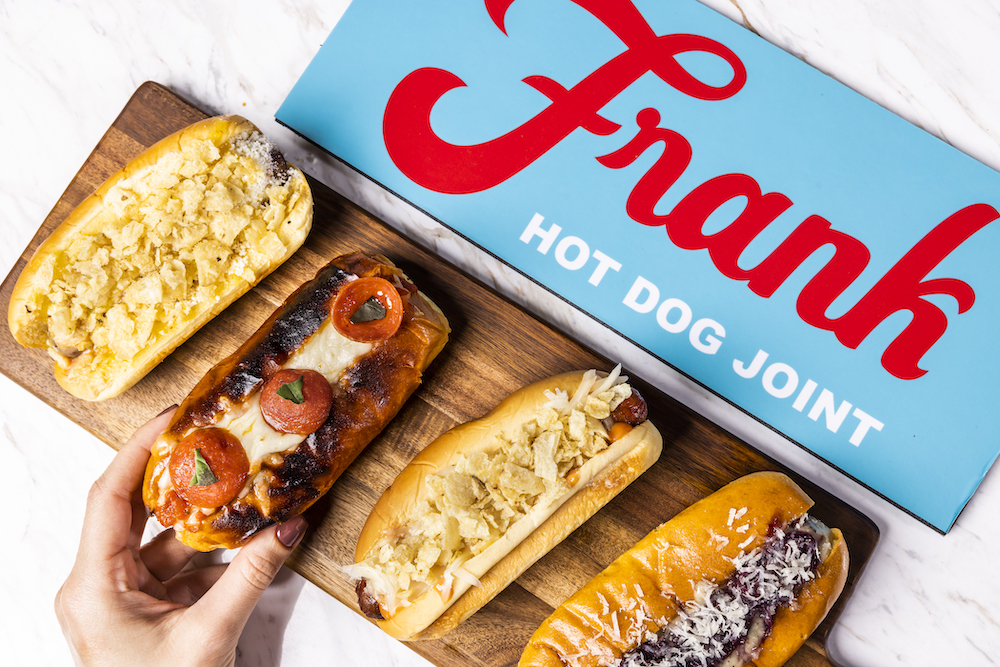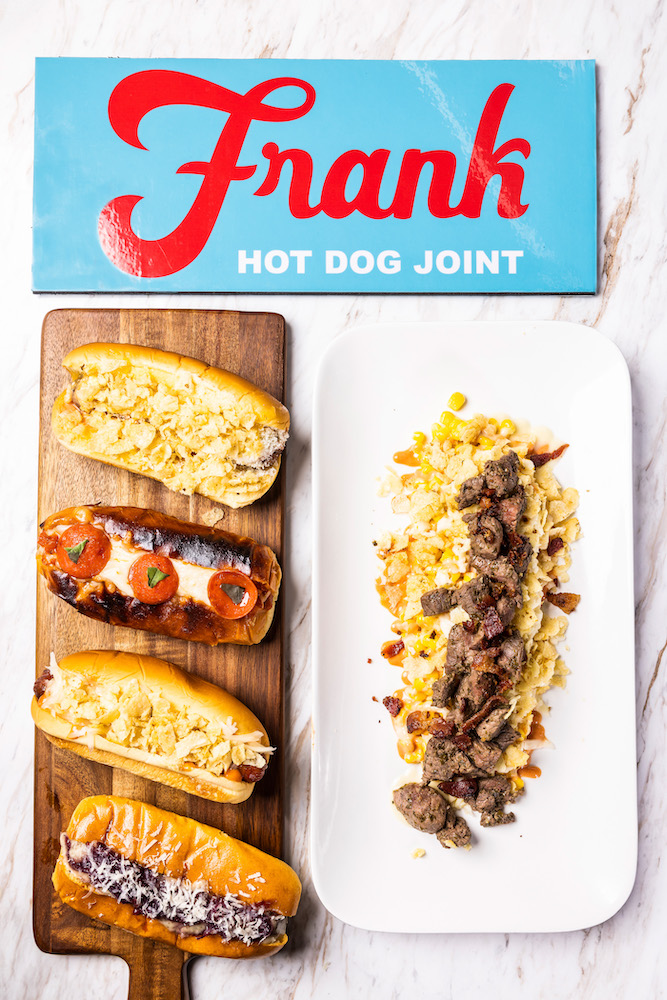 Feast Dishes
Frank Dog

Potato roll, grated unexpected cheddar, beef frank, Frank's pink sauce, crispy onions

Truffle Dog

Brioche bun, beef frank, blacked truffle aioli, Merlot onions, aged Parmigiana Reggiano

Foie Dog

Brioche bun, duck sausage with sauternes, foie gras, fleur de sal, champagne aioli

Key Lime Pie Shake
OWNERS & CHEF
SERGIO FERNANDEZ, MAURIZIO MANCINI & NICOLAS DE ZUBIRIA
Our head chef is Nicolas de Zubiria from Cartagena, Colombia, famous in Latin America for being the juror of Master Chef for eight straight seasons. This show is watched in all of South America. Next to his partners, Maurizio Mancini and Sergio Fernandez they have seven food brands and three restaurant chains with more than 20 restaurants in three cities. With studies in Barcelona, Bogota and Vancouver, Nicolas always brings his gourmand techniques, dedication and expertise in everything he does. Conference speaker, author of two books and entrepreneur Nicolas is one of the most recognized chefs in South America.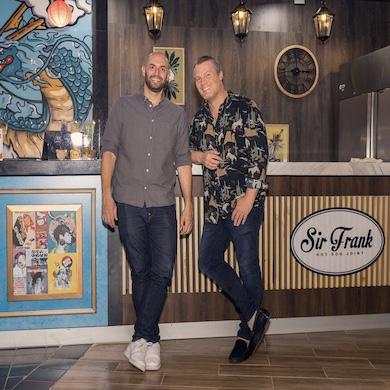 Explore other restaurants