MENSCH
JEWISH FOOD
Mensch is a melting pot of culture expressed through cuisine by acclaimed Argentinian Chef Tomas Kalika, whose cooking tells the story of the Jewish diaspora, mixing ingredients and techniques from around the world. His award-winning restaurant Mishiguene has been featured on the World's Best 100 Restaurants List and Latin America's Best 50. Marked by menu items such as scratch-made pastrami, homemade breads, salmon and trout, Mensch's menu leads a journey through family recipes inspired by cozy homes from every continent!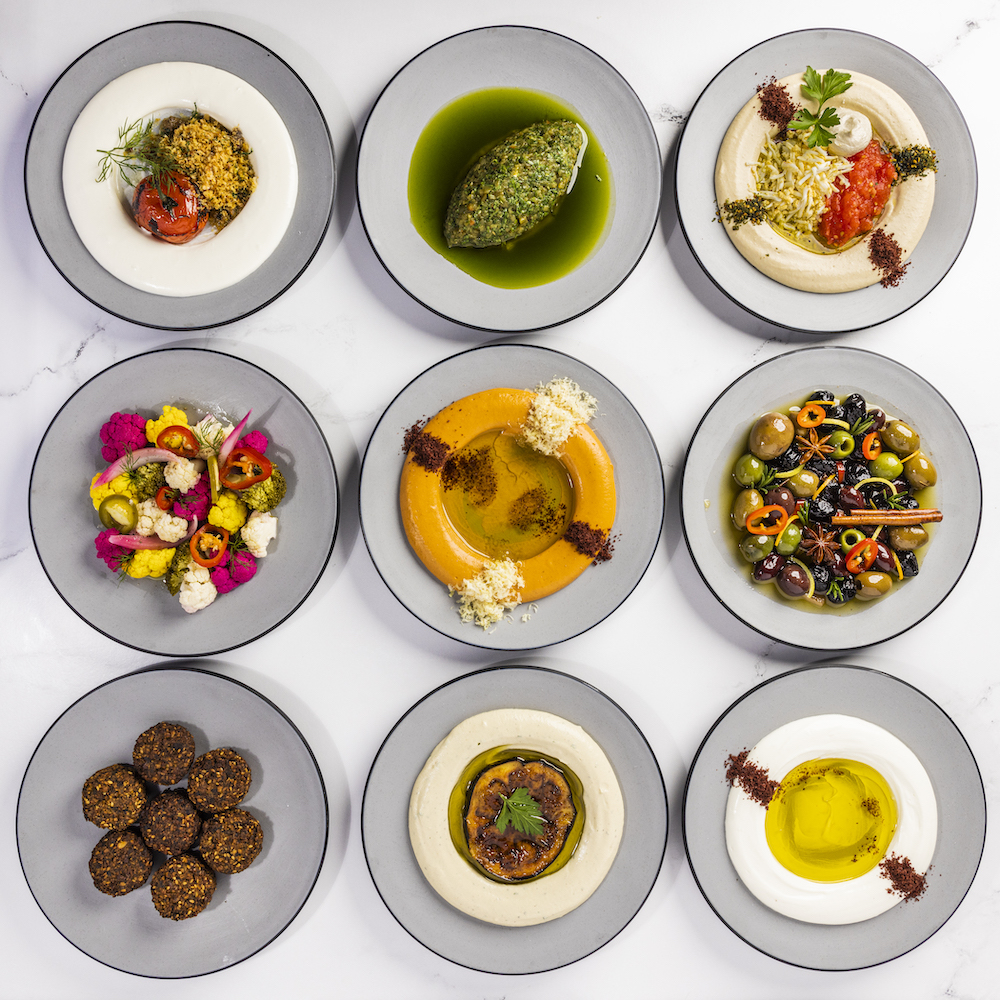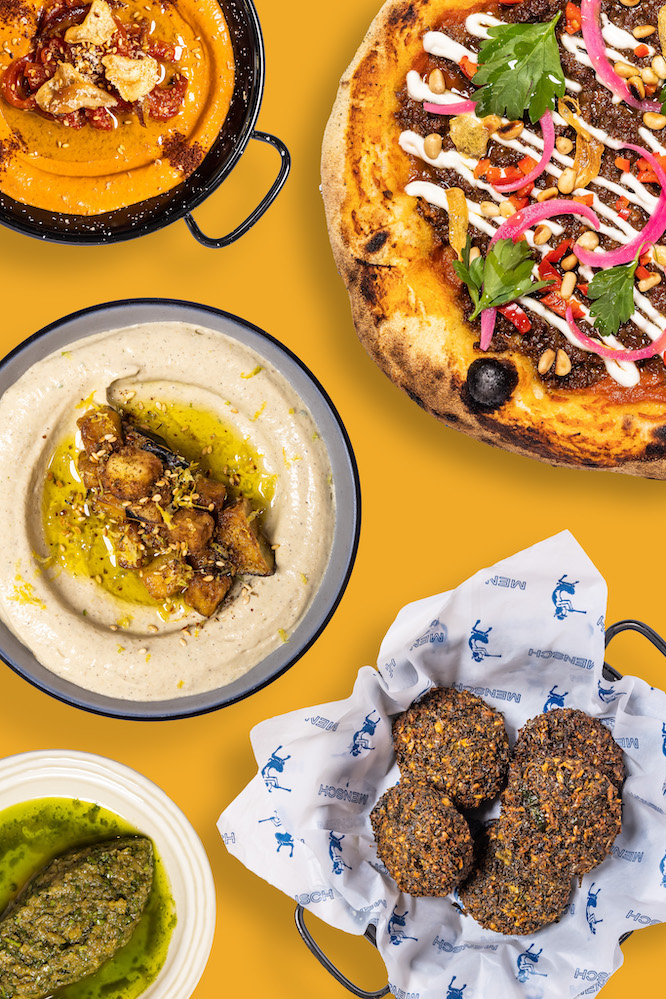 Feast Dishes
Labneh

Confit cherry tomatoes, red pearl onions, and garlic with anchovy herb garlic crumble

Babaganoush

Eggplants, garlic, tahini, olive oil and lemon

Laffa Bread

Rosemary, za'atar, salt and olive oil. Served with labneh, zhoug and fresh tomatoes
CHEF
TOMAS KALIKA
Born in Buenos Aires, Tomás Kalika hated school but loved to cook for his family. After moving to Israel at the age of 16, he ended up in Jerusalem, where he pleaded for a job from his idol, world renowned Chef Eyal Shani. He landed a job as a dishwasher, and worked his way up into a chef's apprenticeship under Shani. After a decade of formation, he returned to Buenos Aires and eventually co-founded Mishiguene, a restaurant serving up Jewish immigration cuisine. Since then, he has earned several back to back awards as one of Latin America's 50 Best Chefs, and has been named in the World's 100 Best Chefs. Mensch will be his first debut in the U.S.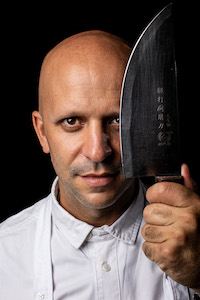 Explore other restaurants