YANN COUVREUR
PATISSERIE
Helmed by Paris' esteemed pastry chef Yann Couvreur, Yann Couvreur Patisserie offers a new approach to classic French pastries with an unwavering commitment to using only the finest ingredients. With a delicate balance of flavors, each creation uses seasonal and local ingredients, with no artificial flavors or preservatives added. Yann Couvreur is renowned for his meticulous culinary craftsmanship and attention to detail. He is excited to introduce the US culinary landscape to the French art of living – taking the time to appreciate the little pleasures in life and in every bite.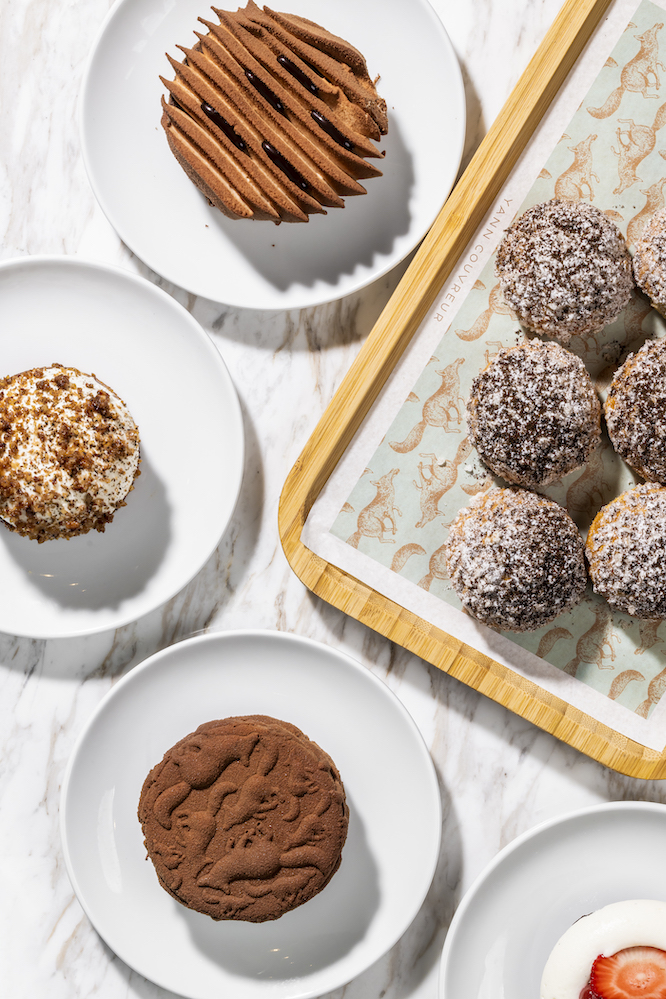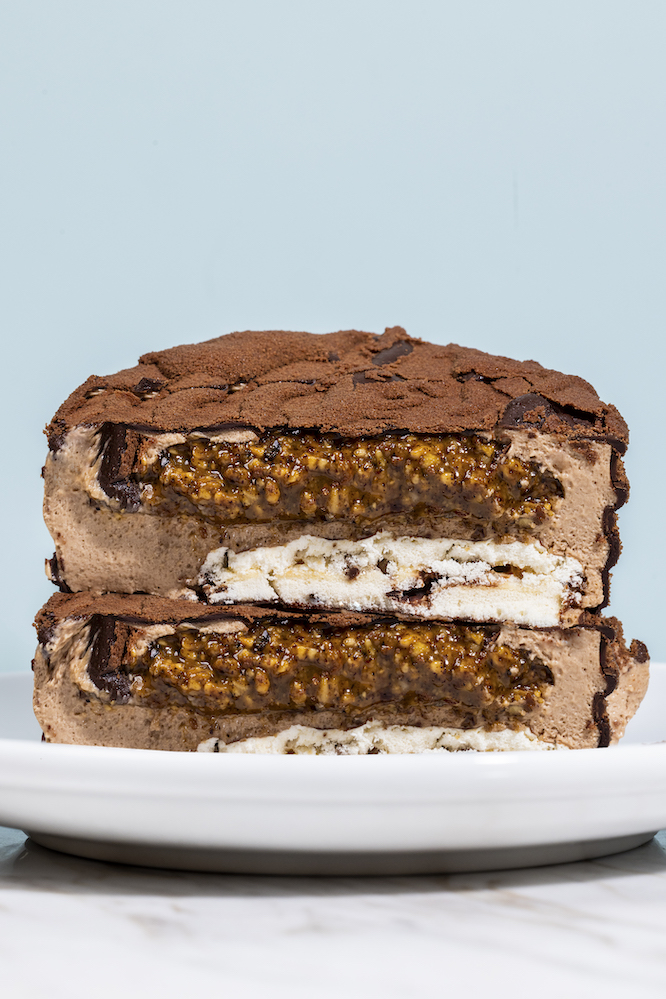 Feast Dessert
SABLÉ GIANDUJA

Hazelnut shortbread cookie with gianduja ganache

ENTREMET CHOCOLAT (GF)

Milk chocolate whipped ganache, cocoa nibs, caramel, dark chocolate cream and chocolate streusel

TARTE FRAISE MASCARPONE BASILIC • MASCARPONE, STRAWBERRIES & BASIL TART

Almond cream, strawberries compote, masacarpone whipped ganache, fresh strawberries
FRENCH PASTRY CHEF
YANN COUVREUR
Born and raised in Paris, Yann Couvreur is a 39-year-old French pastry Chef extraordinaire. Couvreur trained with top chefs in prestigious kitchens and ateliers such as Le Trianon Palace, Le Carré des Feuillants with Alain Dutournier, Park Hyatt, Paris. As well as Eden Rock Saint Bart's, Le Burgundy and Prince des Galles, Paris, with Stéphanie Le Quellec. In 2015, Yann Couvreur set up his laboratory in the Bois de Vincennes, East of Paris and opened his first pastry shop in the 10th district of the capital. In seven years, Couvreur opened over 17 stores with 7 in France, 8 in South Korea, 2 in UAE and 1 in the US. Couvreur and his partners aim to keep Yann Couvreur's creations affordable and approachable to all the sweet lovers out there!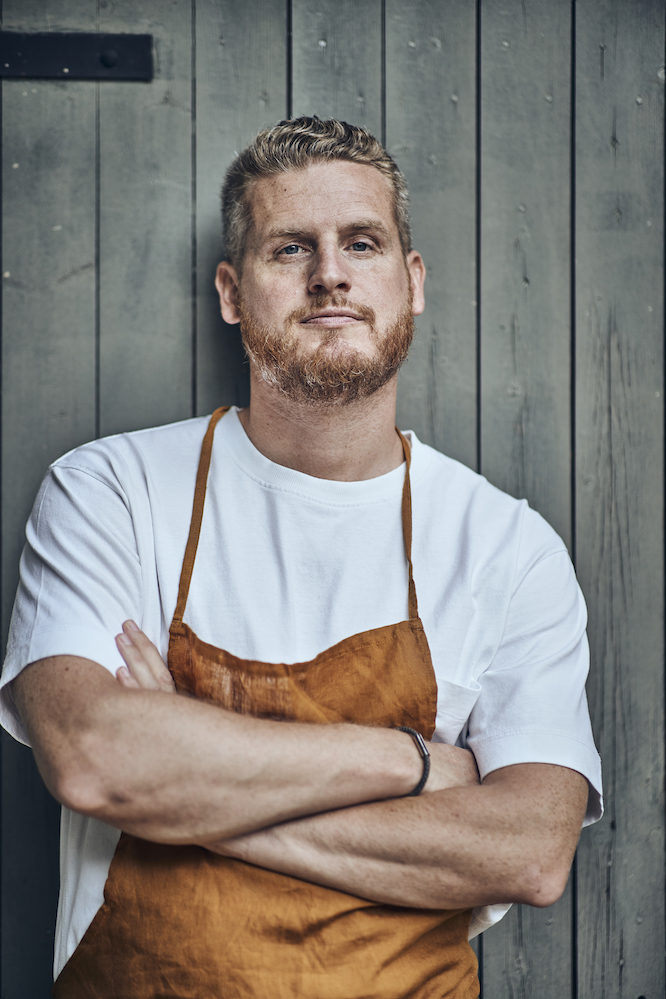 Explore other restaurants