Came for the Food, Stayed for the Drinks
Julia & Henry's brings wine, beer and cocktails to the next level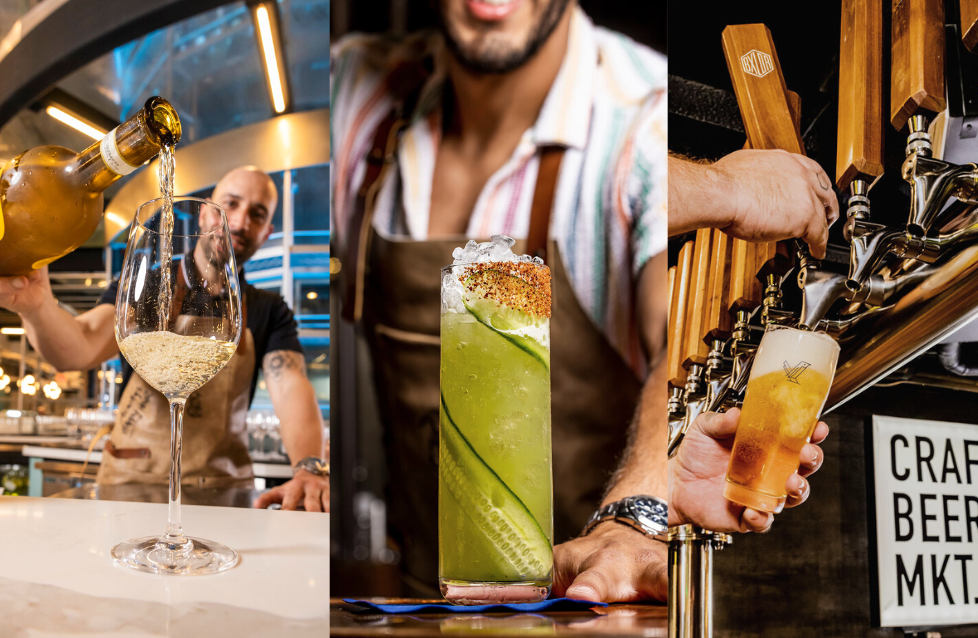 Hey Feasters! The Downtowners here,
*Sips cocktail*
Ready to dish on the juiciest part of your gastronomic journey? We're talking about the aperitif, main course beverage pairing, digestif and, of course, the pre-going-out cocktails—and Julia & Henry's is THE place to be regardless of the drinking occasion!
Listen up Feasters, because this Downtown hotspot has not one, not two, but THREE levels of bars that are sure to quench your thirst and elevate your dining experience to a whole new level of deliciousness.
So let's get into it…
As you make your grand entrance through the main doors of Julia & Henry's, get ready to be wowed by La Época, a natural wine bar nestled at the base of the three-story tall wine tower. Take a seat in the velvet chairs and embark on a world tour that tantalizes your taste buds with varietals you've probably never even heard of, let alone tried! With a menu curated by renowned natural wine sommelier and co-owner of NIU Kitchen, Karina Iglesias, La Época is simply wine bliss...

Step into the elevator encapsulated by wine bottles and make your way to the second floor to discover what is quickly becoming the hub for local craft beer culture: BoxElder Craft Beer Market. BoxElder is a celebration of craft beer and the great brewers behind it. Specializing in rotating taps, BXLDR regulars will be on the cusp of the latest beer trends from hoppy IPAs to rich Stouts, complex Porters and beyond!

Is there a sound sexier than the clattering of ice hitting the sides of a shaker, as the mixologists craft your cocktails? It's a symphony of sensations that sets the stage for an epic libation experience—and that's exactly what The Lasseter will deliver. With the menu curated by Unfiltered Hospitality, a consulting group with an industry leading team boasting awards like Food & Wine Magazine's 10 Best Mixologists and Top 10 Bartenders by Miami New Times (to name a few), these cocktails are a full sensory experience to elicit moments of awe that leave you torn whether to snap a pic for IG or simply live in the moment to take it all in! Need we say more?
Remember, Feasters, life is too short to sip basic cocktails. So stay thirsty, stay curious and always stay in the know! The only question that remains is…where will the night take you? 
See ya at the bar,
CRAFT BEER

-

CRAFT COCKTAILS

-

WINE

-

BAR